Just Defuse the Bomb!!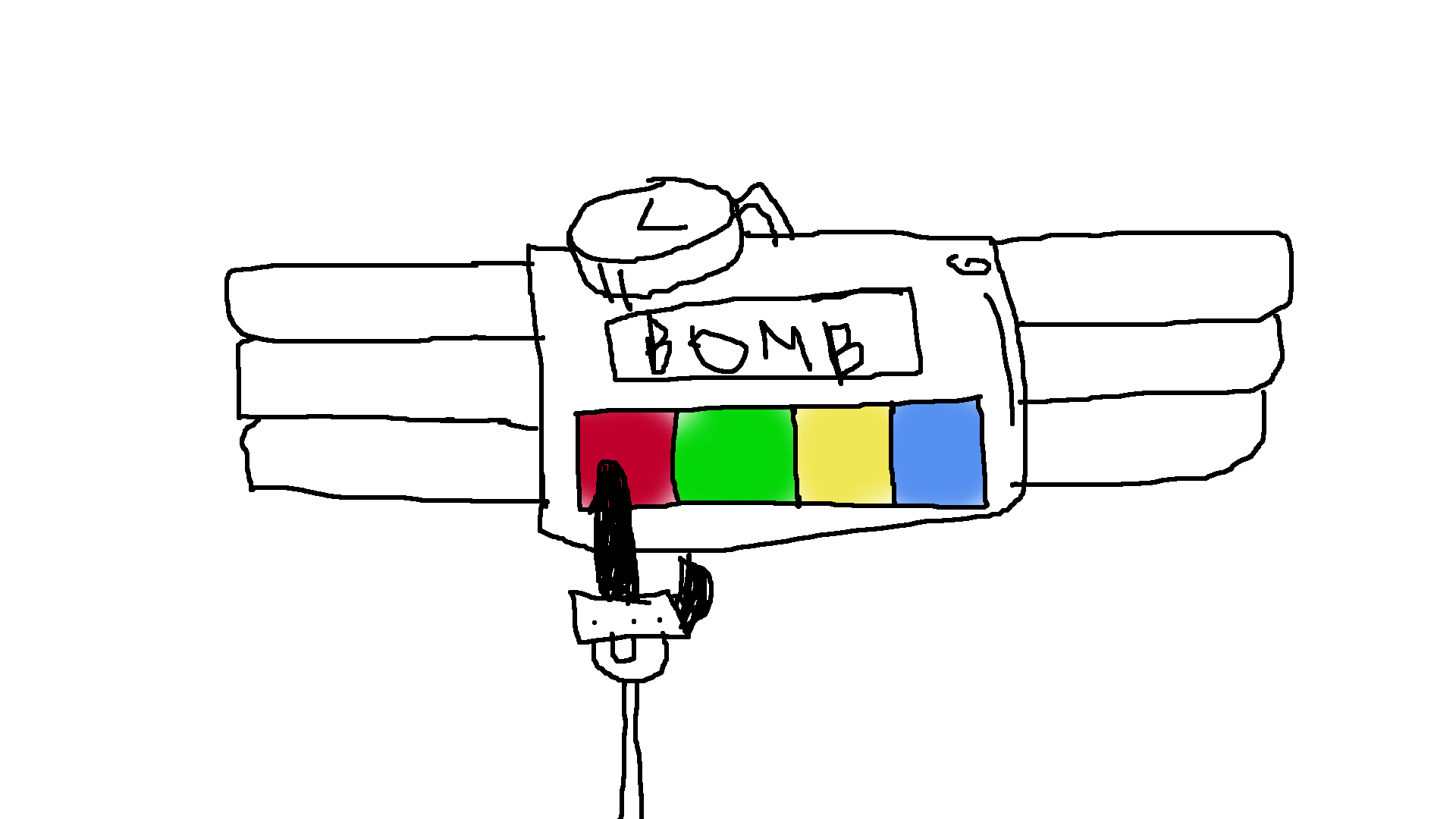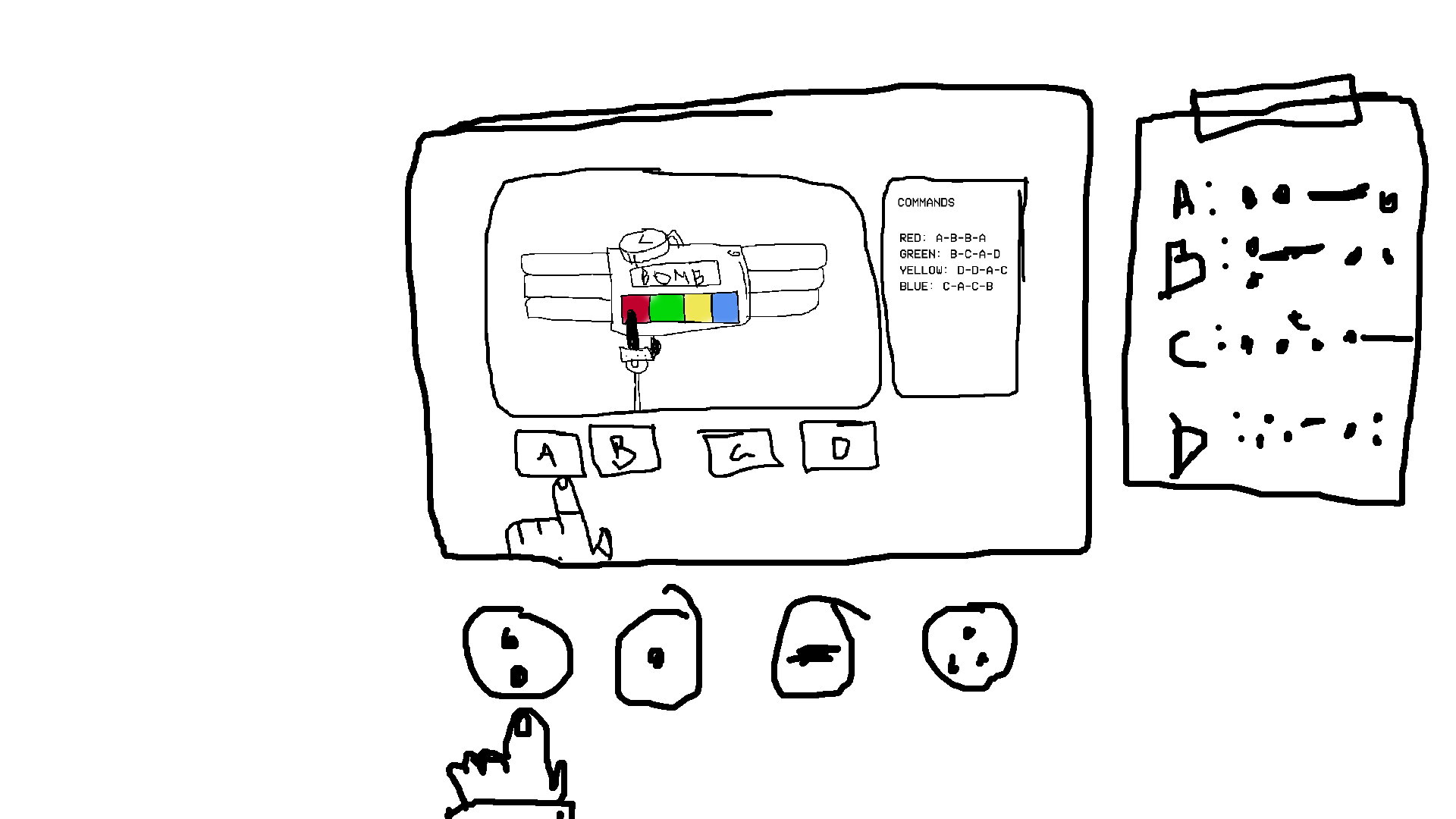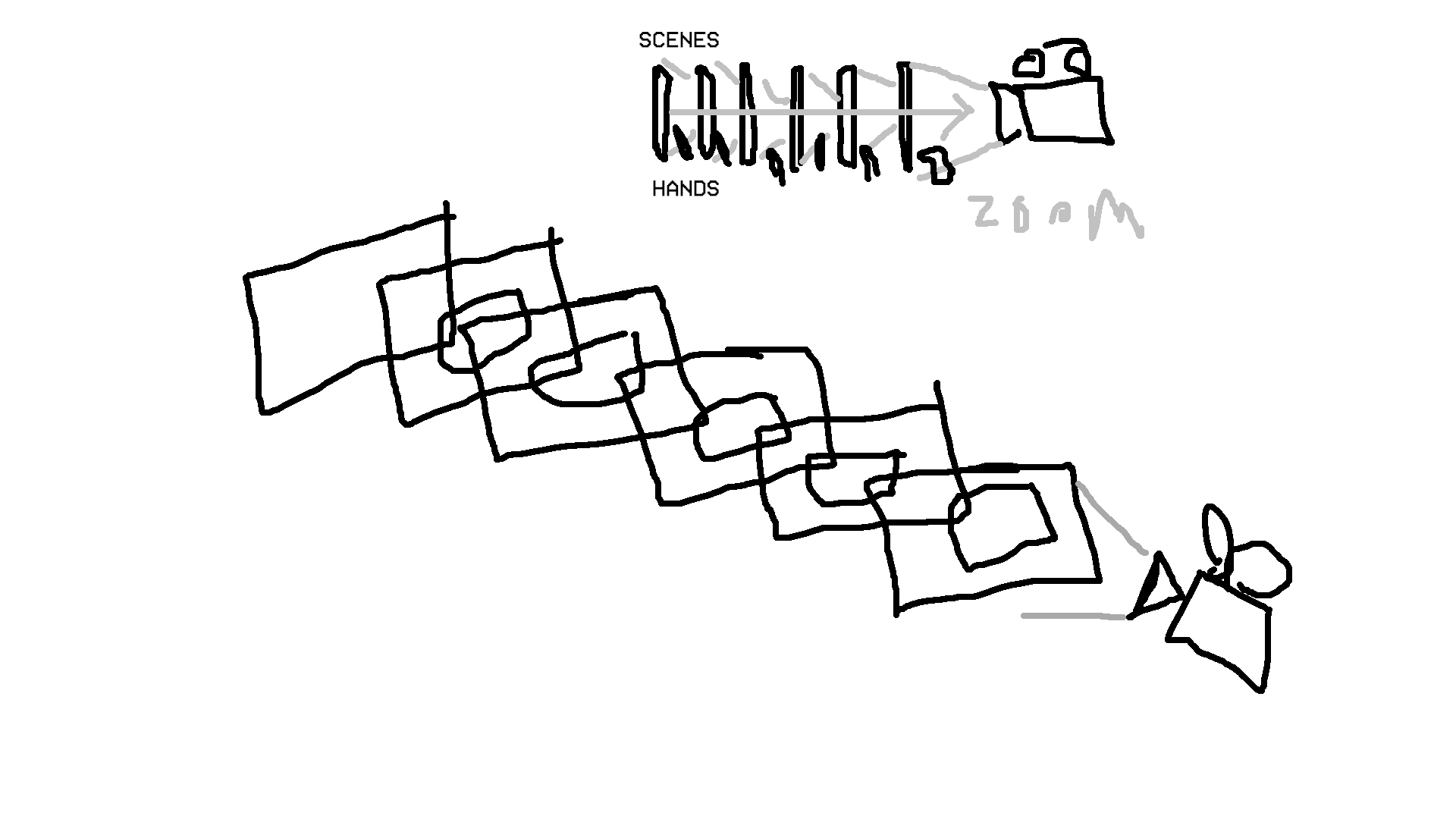 The game jam's theme is "Deeper and deeper" and I came up with a pretty simple concept. But explaining it is really difficult, despite how short and simple the game is.
I drew these rough sketches while explaining the game idea to my team-mates.
Good luck making sense of them! :P
Get Just Defuse the Bomb!!